Your West Fort Worth, TX dental care team at White Settlement Family Dentistry is dedicated to providing the best quality and comforting dental experience to families in the West Fort Worth, TX area. White Settlement Family Dentistry is passionate about helping you achieve and care for your ideal smile in a relaxing and welcoming environment unlike any dental experience you have ever had. The high standards and ideals regarding patient comfort and office organization ensures that each visit at White Settlement Family Dentistry is comfortable and productive.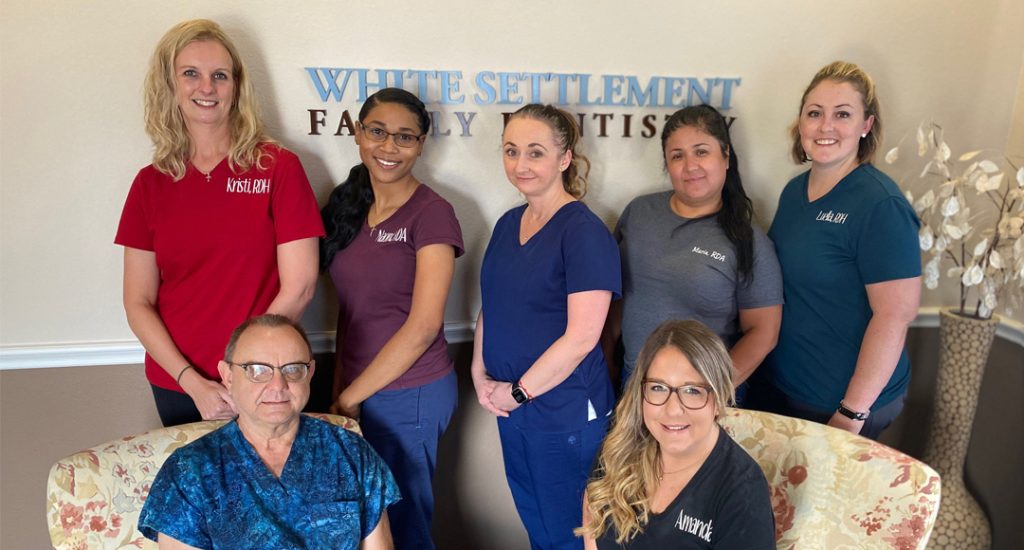 At White Settlement Family Dentistry, your West Forth Worth, TX dentist office, we're focused on making your dental experience as comfortable, safe, and rewarding as possible.
Meet Our Fort Worth, TX Dentists​
The dental care that we provide at White Settlement Family Dentistry will give you and your family healthy smiles for years to come. We focus on preventative dentistry that keeps cavities and tooth decay at bay with regular dental exams and cleanings. If something is found, we'll take care of it promptly so your teeth remain healthy. If restorative care is needed, our dentists will ensure you get the finest care in West Fort Worth and that your smile looks and feels 100% natural. Cosmetic dentistry is another focus of our practice, with veneers, teeth whitening, and ClearCorrect clear braces, your smile will be in tip-top shape that you will be happy to flash on any occasion. Give us a call to schedule an appointment!
White Settlement Family Dentistry in West Fort Worth, TX utilizes the latest and top dental technologies currently available so that your dental experience will be unmatched in comfort and care. Our West Fort Worth, TX dentists always keep their fingers on the pulse of the up and coming high-tech dental equipment so they can regularly upgrade their tools when newer and better technology becomes available. When we have advanced technology to work with, your dental experience becomes better and more efficient while your smile and oral health will reap the benefits!